"PRS Mission Statement: Guitar building is an ongoing process of discovery. We are devoted to the guitar's rich heritage while committed to new technologies that will enrich our products with uncompromised tone, playability and beauty. Our success depends on our ability to listen, implement positive change and continually refine our craft.
Believing this, we strive to build the best guitars and guitar products possible and to serve our employees, customers, suppliers and community with distinction." – More about PRS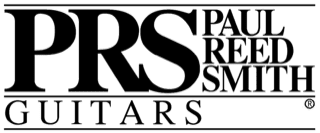 "THE PRS STORY by Paul Reed Smith
The road from my workshop in a historic, haunted Annapolis garret to a state-of-the-art factory was a tough one. Fact is, I always loved working with my hands. Why else would a high school kid sign up for three or four shop classes at a time? My first guitar was built as a challenge to my college music professor for some credits. I got an "A" and decided to pursue my dream of making guitars for a living." …read more about the history of PRS Guitars.