Muddy River Guitars specializes in hand picked guitars.  We have a low stress environment where you can check out guitars from brands such as Gibson, Guild, Eastman, Heritage and Swope.  We're just 35 minutes from the Kansas City International airport.  While we have posted hours, we're always happy to have customers contact us for private appointments.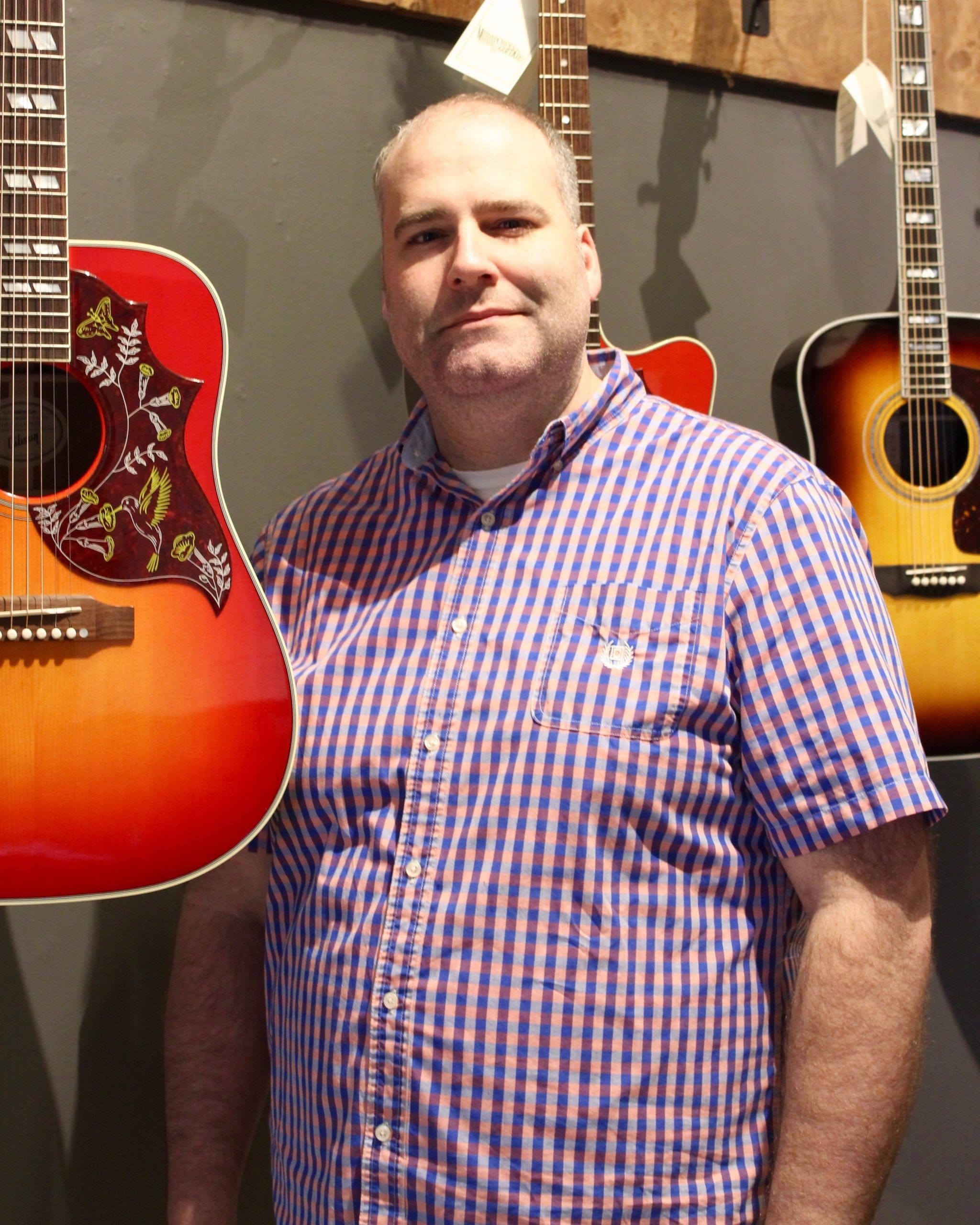 Muddy River Guitars is the only guitar store in America where the guitars are hand curated by a former Gibson product specialist with over 12 years experience of playing, selling and setting up of high end and one of a kind guitars.  I started Muddy River Guitars in 2017 selling only online.  Prior to working for Gibson, I worked at Private Reserve Guitars for over 8 years selling guitars $3000 and above.  My mentors while I was at PRG included Dave Carpenter, former owner of Music Machine, and Chris Swope, former long time Gibson Custom Shop Engineer and current owner of Swope Guitars.
We have regular in store events and demos from our vendors.  Please check our Facebook page, Muddy River Guitars, for an up to date list of events.  All are welcomed to attend our 1st Saturday Open Mic, 2-4PM, at our store.  We encourage all ages and levels to perform!