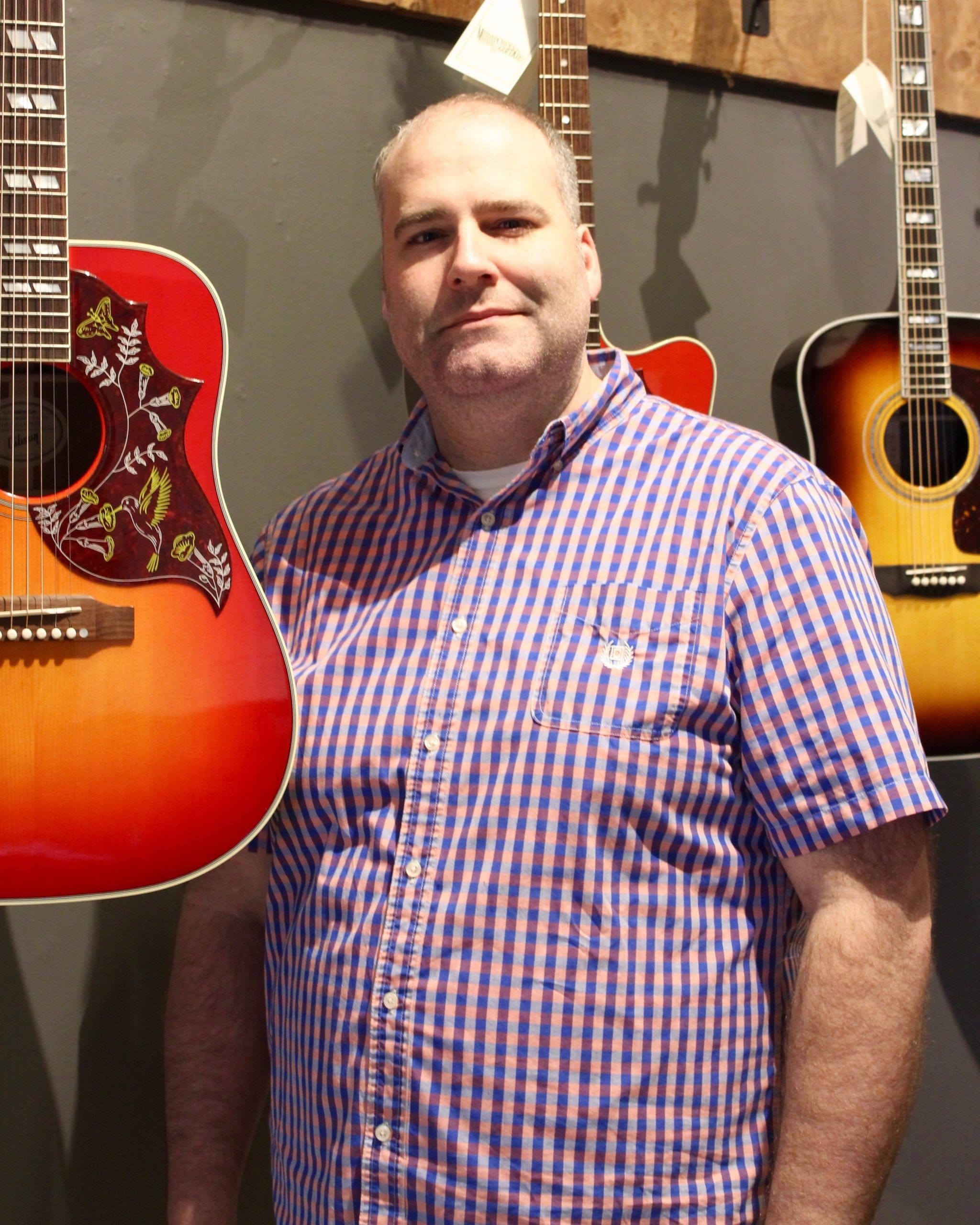 Scott is a former Gibson Guitar Product Specialist.  He has a B.A. in Music Performance with an emphasis in Classical Guitar.  He plays Gibson and Guild acoustics and Gibson and Fender electrics.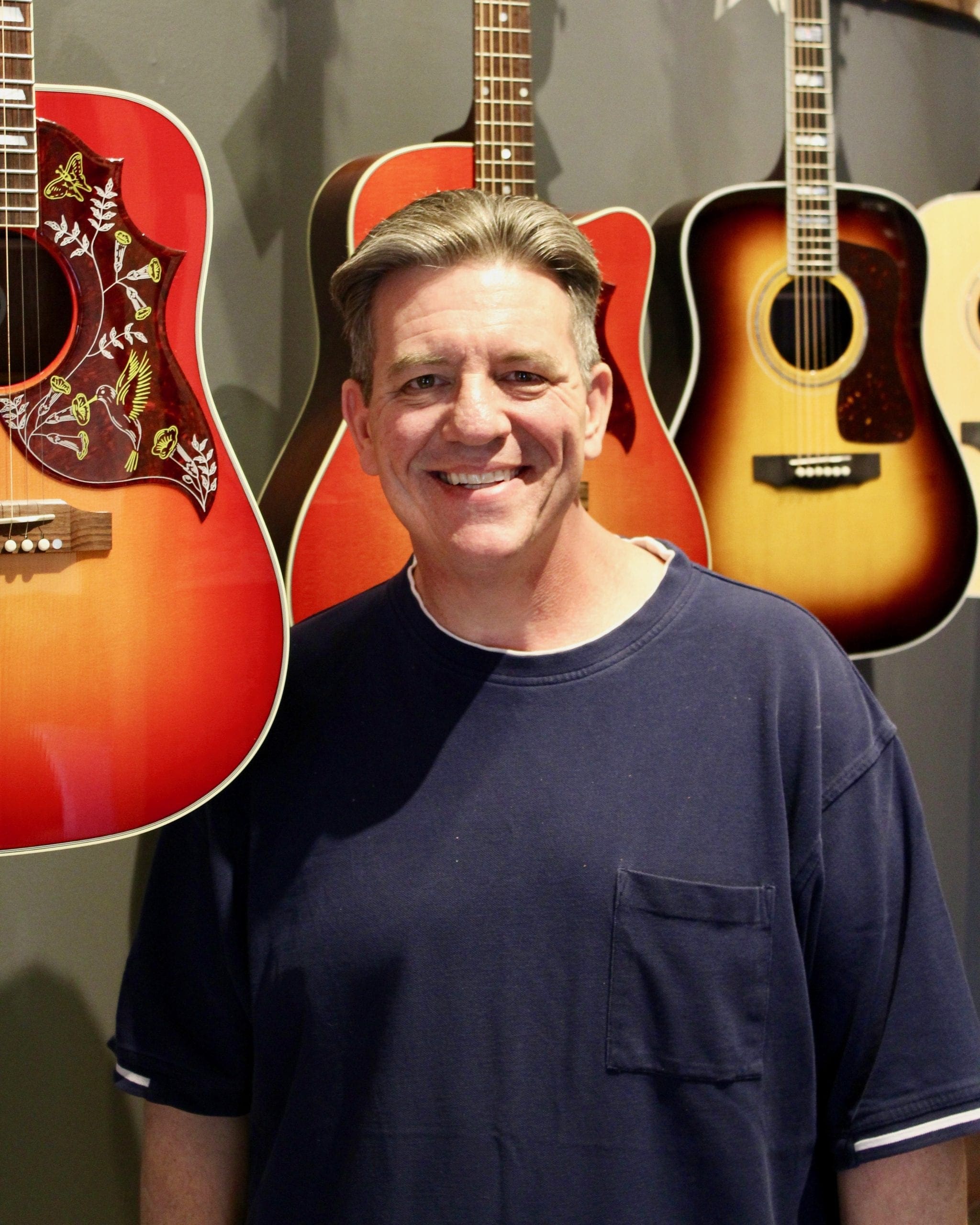 Brian has over 30 years of playing experience in both electric and bass guitar.  He has a passion, bordering on obsession, with guitars.  He plays Gibson electrics and acoustics and Fender basses.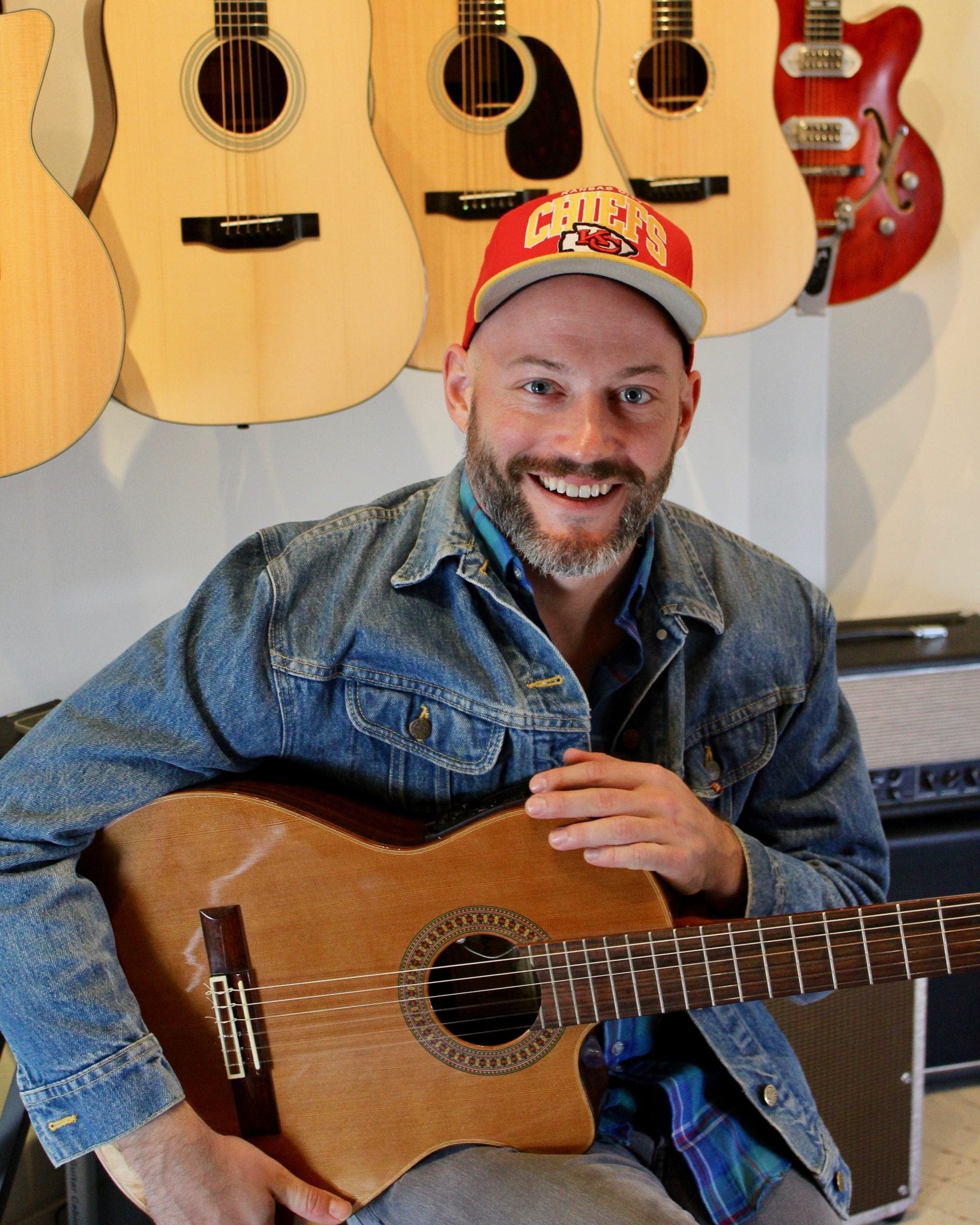 Josh has a B.A. in Music Performance with an emphasis in Classic Guitar.  His passion is writing and recording his own music.  Josh his currently working on his 2nd solo album.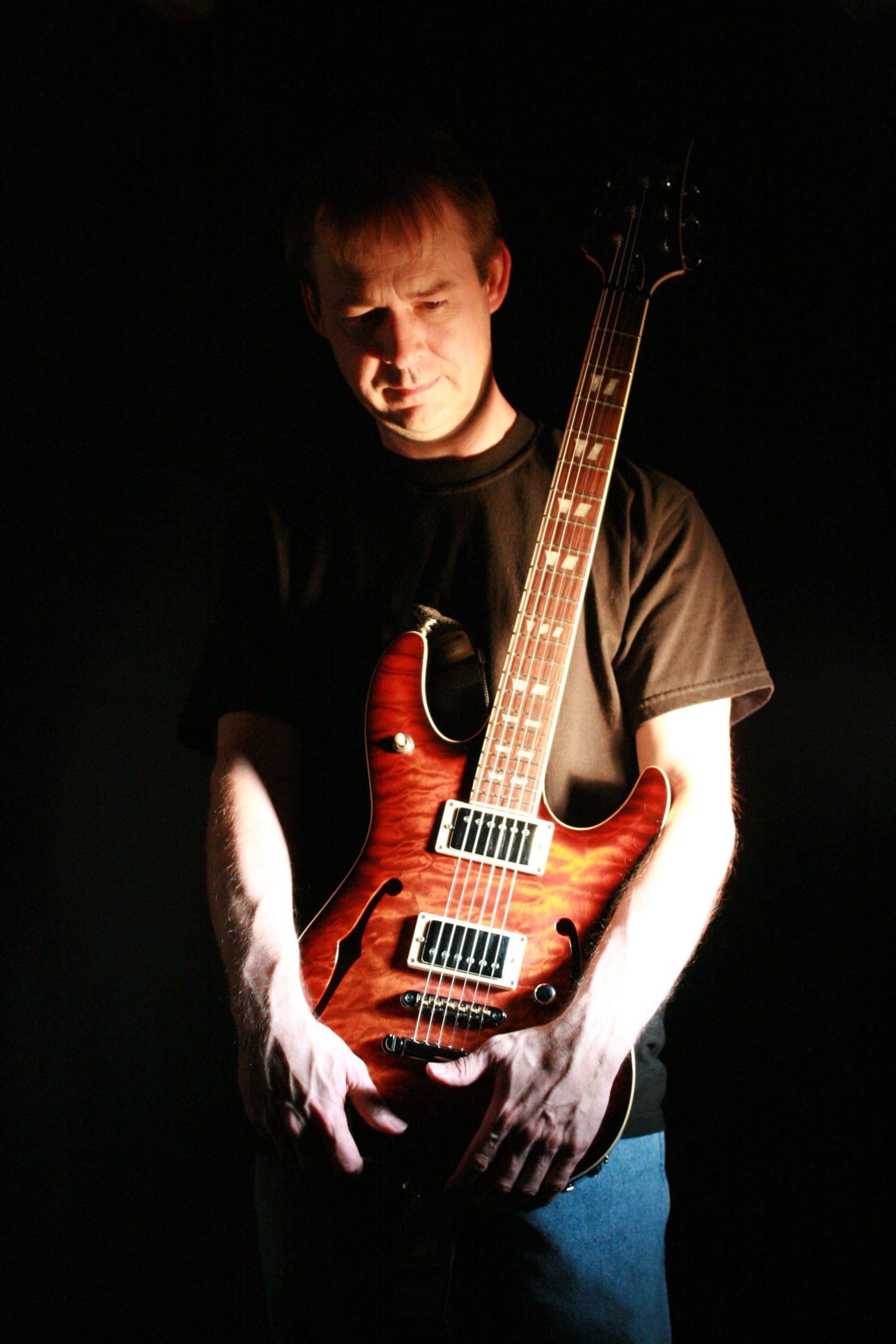 Roger Pitts has music degrees, awards, and endorsements with 5 different guitar companies and even a keyboard company! He tours and performs regularly. You can see all his degrees, endorsements, awards and videos on his website rogerpittsmusic.com. But what he REALLY does is help people understand how music works in a fun and creative way. Whether it's guitar or keyboard, he breaks it down so you can see how the scales and chords work together. He works with lots of very advanced players who want to improve their technique or understand music theory, but he also loves to teach beginners (who haven't developed bad habits – ha!).  Many of his students have gone on to music careers. He teaches online to students all over the country… but the only place he teaches IN PERSON is at Muddy River Guitars!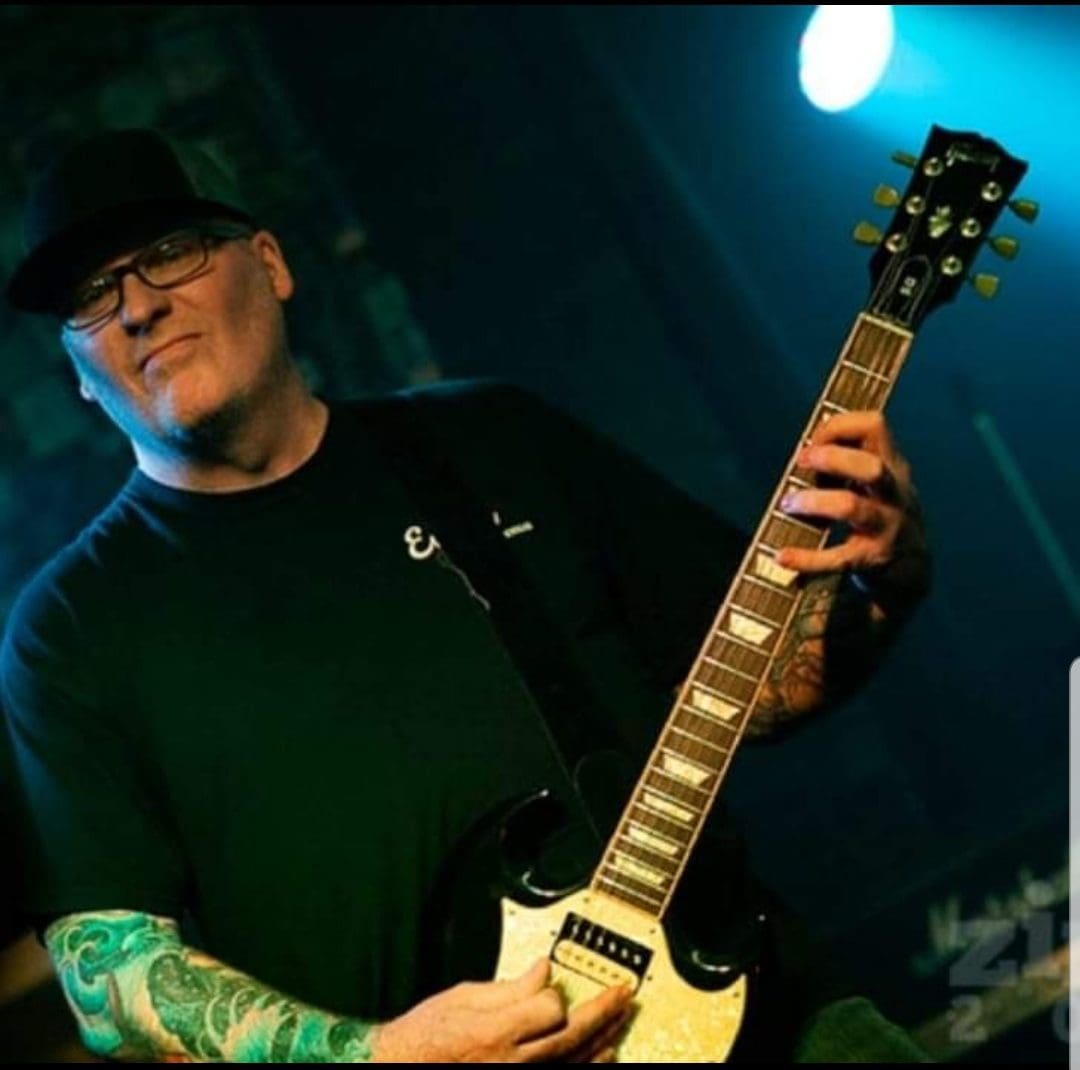 Mike Rooney started teaching after graduating from Musicians Institute in 1994. Styles he enjoys teaching include rock, country, blues, rockabilly, pop and folk. Over the years he's played in various local and regional bands, from honky tonk to heavy metal. What Mike enjoys most about teaching is seeing the enjoyment people get when they're able to reach certain milestones, such as completing a new song, or gaining confidence in improvising.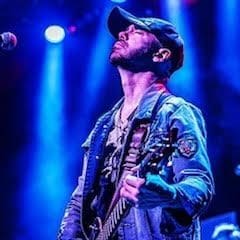 Vince started playing guitar at age 9 forming his first group at age 12. He began classical guitar training at age 14 studying over 6 years. At the suggestion of his guitar teacher, he started teaching guitar at a local music store at the age of 17. After playing in many original and cover bands, at 19 he landed a lead/rhythm position in the great local original/cover band known as DONNIE AND THE ROCK. This group featured Donnie Miller, a rootsy, soulful singer/songwriter. After slugging it out full time out in the Midwestern club circuit, the group worked its way in to opening act tours for bands such as THE KINKS, NIGHT RANGER, THE ROMANTICS, SURVIVOR, GRAND FUNK RAILROAD, HEAD EAST, and others. DONNIE AND THE ROCK eventually landed a record deal with CBS/EPIC records. Vince has also performed with other original projects for opening act tours with WARRANT, YES, and KANSAS. He currently plays as much as possible on the stage and in the studio while also teaching between 65-70 students each week.
BLUES, POP, ROCK (Pop, Classic, Blues, Hard), METAL,  COUNTRY, CLASSICAL, ROCKABILLY, BLUEGRASS and FOLK. Also offering instruction for ukulele and mandolin.
Each lesson is custom tailored to your learning style and ability. Whether you are someone who has always wanted to play, a basic beginner, an advanced professional, or if you are at any point in between, Vince can provide valuable one-on-one instruction to help you move up to the next level. Instruction is provided in Technique, Ear Training, Improvisation, Applied Theory, and sight reading in both notation and/or tablature.
Many of Vince's students have moved on to make careers of their own in music. Examples: